Christmas was a big deal at my house growing up. My dad was quite the jolly ol' elf. He and my mom always went all out for the holiday.
As soon as the first snow fell (often in October), his Christmas cassette tapes began playing everything from "Silver Bells" to the Chipmunk's song "Christmas Don't Be Late." We'd pass those tapes between us and play Christmas Carols for months.
Christmas lights covered our home-inside and out, second only to Clark Griswold. And my mom could create the most beautifully decorated Christmas tree. We often had two of them, one upstairs and one downstairs.
As children, we never missed a clay-mation Christmas special. I loved Christmas time. And I loved Santa Clause.
We were also raised as Christians and we knew the true meaning of Christmas actually centered on the birth of Jesus Christ. We believe "we talk of Christ, we rejoice in Christ, we preach of Christ, we prophesy of Christ, and we write according to our prophecies, that our children may know to what source they may look for a remission of their sins."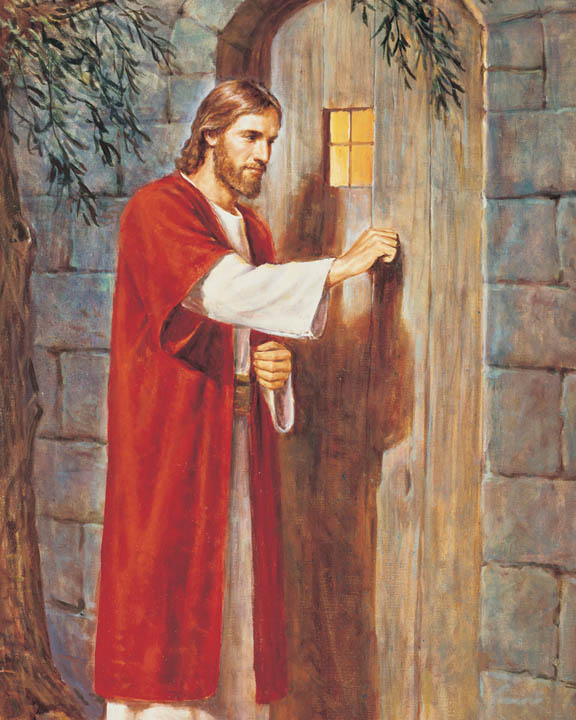 As a child, there were two parts of Christmas I knew to be true: Santa Clause and Jesus Christ. What wasn't so clear was how I could celebrate both and feel good about it. If I like Santa so much (and I really love Santa), did that diminish my love for the Savior?
It wasn't until I was a college freshman that it all became evident. In my campus bookstore I came across a book, "I Believe in Santa Claus" by Diane G. Adamson, mapping out – in beautiful watercolor – the connection between Santa Clause and Jesus Christ.
This story places emphasis on the symbols of Christmas, like the candy cane, star and wreath. Adamson reminds us of the correlation between each Christmas symbol and it's relation to our Savior, and just how alike Santa Clause and Jesus Christ really are.
The book concludes, "Santa Clause is a symbol of Christmas…The symbols of Christmas remind me of Christ. So, I believe in Santa Claus."
Since I was a teenager this Christmas book has had a special place on my bookshelf. And now as a mom, this book has a special place in our home at Christmas. In fact, for awhile it was out of print. When I found it again couple years ago, I bought a copy for each of my siblings families as well as a copy for each of my kids someday! (They don't know this yet…the books sit in a safe place with the Christmas decorations.)
Each time we read it, the relation between the two beloved Christmas figures resonates in my heart.
As it was when I was a child, Christmas is a big deal in our house. A beautiful wreath hangs on our front door, reminding us of an Eternal love with no beginning and no end.  Our Christmas tree, decorated all in red, points heavenward, reminding us of the Savior's sacrifice for all. Christmas lights on the home and in every room remind us that Jesus is the light of the world. There are symbols of Christ everywhere.
Each morning my children open a new door on their chocolate advent calendar, eagerly counting down to Christmas Eve in anticipation of Santa's visit. Last year my oldest learned about the symbolism of Santa Claus and she still keeps the Spirit alive for the rest of them.
Because she still 'believes' in Santa Clause – and I do too.
Santa Clause wears red. He comes in the night. He brings gifts and hopes that we are good. Santa is the spirit of Christmas, of giving, and happiness and good will to all. Merry Christmas!
This article is an adaptation from an article Nicole published in 2011.